INXS may be on the hunt for a new singer... again
Publish Date

Wednesday, 25 October 2023, 9:18AM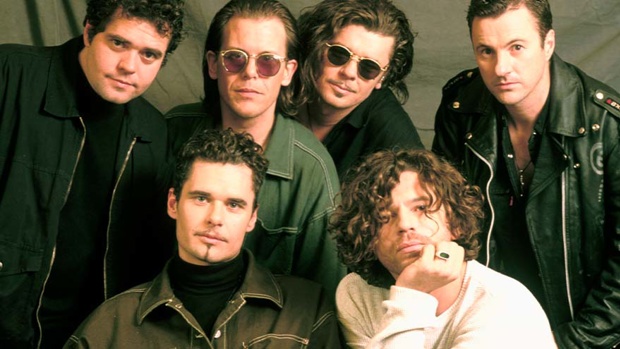 Are INXS looking to tour again with a possible new singer? Perhaps.
Earlier this month, the bandmates, minus a lead vocalist – Kirk Pengilly, Andrew, Tim and Jon Farriss, and Garry Gary Beers took to the stage at Sydney's Intercontinental Hotel.
Celebrating the release of the band's fan-written new book, Calling All Nations - A Fan History of INXS, which is a 400-page commemoration of INXS, Andrew Farriss said via The Daily Mail,
"As people losing someone as talented, dynamic a frontman as Michael, it became really in the forefront of our minds that, okay, we've created this legacy, and we own it. And so we'll decide when we want to play or not...
"That's the important point, to not have it dictated to what we can and can't do when we feel like it. What is appealing to me is who that singer could possibly be. There must be someone that we haven't even thought of or discovered or found it. That could be an amazing thing to happen."
Since Michael Hutchence's tragic passing in 1997, INXS have tried out numerous singers, including Jon Stevens, Suze DeMarchi, Jimmy Barnes, Terence Trent D'Arby, Russell Hitchcock, J.D. Fortune, and most recently, Ciaran Gribbin.
INXS stopped touring full-time in November 2012.
The new book, Calling All Nations, is a fan-written and visual history of INXS that's been lovingly curated by hundreds of fans, while the band also supplied memories and archived material.