Review: Tracey headed to Def Leppard & Motley Crüe in Sydney
Publish Date

Friday, 17 November 2023, 8:48AM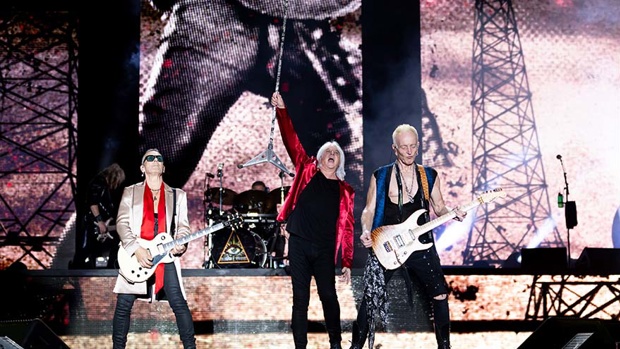 Def Leppard & Motley Crüe
Giant Stadium Sydney Nov 11
"Who likes to listen to the old shit?" asks Vince Neil of Motley Crue. The answer is everyone. Perfectly quoted in the Sydney Morning Herald the morning after the night before… Thank you so much Live Nation for tickets right up front, what a treat.
As they continue in the Sydney Morning Herald… "Motley Drummer Tommy Lee and bassist Nikki Sixx still thrive on cockiness… but lead singer Vince Neil as my friend put it, 'is like he's on about 10 per cent battery'
"And if the Crue spent their decades living it up, Def Leppard spent that time practising. They are a dramatically better band on a technical level."
Tommy Lee is the last of the great 'rockstars'.'

I've interviewed & met him several times and he's equal parts sweet, polite and mesmerising offstage as he is brilliant and cocky onstage.
What a way to see 2 of my favourite bands, the double bill means you get a shorter set of back-to-back bangers… 5 stars!
0:00:20 Take What You Want
0:04:53 Let's Get Rocked
0:09:41 Animal
0:13:53 Foolin'
0:19:14 Armageddon It
0:25:26 Kick
0:30:27 Love Bites
0:40:42 Promises
0:42:06 This Guitar
0:46:29 When Love and Hate Collide
0:49:50 Rocket
0:55:01 Bringin' On the Heartbreak
0:59:34 Switch 625
1:04:49 Hysteria
1:11:46 Pour Some Sugar on Me
1:04:49 Rock of Ages
1:21:23 Photograph